Personnel salary outsourcing service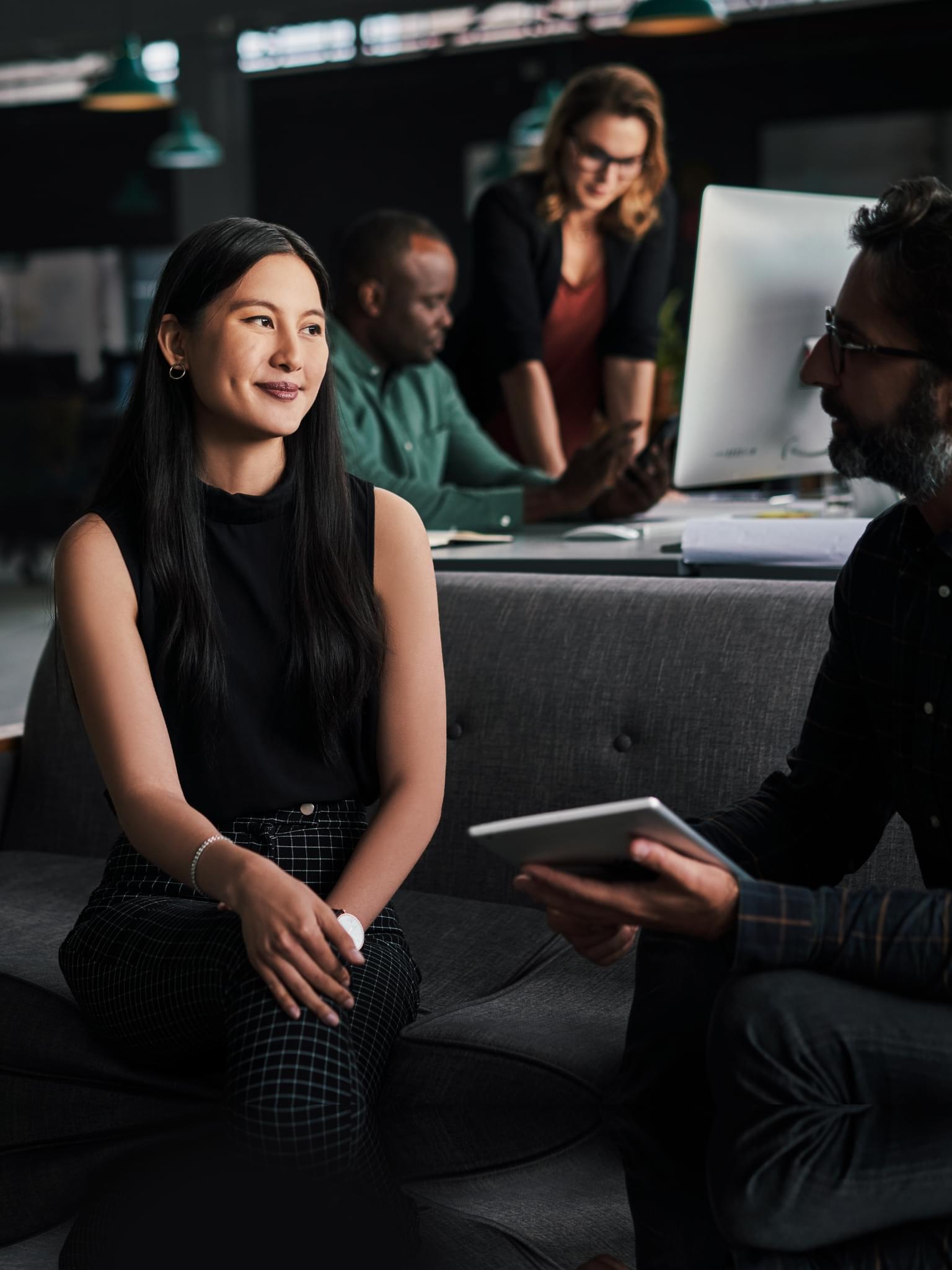 Personnel Salary Outsourcing Service
Low cost in exchange for high efficiency
Complete personnel outsourcing services
The outsourcing of complicated administrative affairs makes the overall personnel administrative process more efficient.
With cloud human resources system
The payroll outsourcing service is matched with the human resources system, which can remotely understand the operation situation in real time.
Implement mobile management
Realize self-service for supervisors and employees, and directly view payroll and attendance related information on mobile phones.
Comprehensive service
Information on work duties, salary insurance, employee transfer and departure, etc., are collected and fully grasped on the same platform.
Cover all personnel salary services
From basic personnel information to regular monthly personnel administrative services, the tedious personnel management tasks will be handed over to MAYO to provide you with the personnel salary outsourcing services or outsourcing needs.
Personnel Information
Establishment and maintenance of personnel organization data
Attendance and salary data setting and maintenance
3 in 1 plus insurance declaration
Monthly salary
Attendance
Client window abnormal check reminder
Attendance settlement
Salary
Labor Health Retirement Underwriting
Monthly salary
System standard report provided
Custom report production
Non-recurring service
Salary adjustment and insurance transfer
Transaction data maintenance
Various bonuses
Assignment
Fill in the labor insurance payment form
Other custom report production
French deduction maintenance
Resignation
Departure job execution
Attendance salary settlement
Operation of staying without pay
3 in 1 surrender declaration
Earned work
Annual income declaration operation
Supplementary premium withholding and reporting of various incomes
Non-residents' monthly salary income declaration and withholding operations
The benefits of personnel outsourcing are as precious as many
Significantly save labor costs, improve operational efficiency,
and corporate human resources can focus on accumulating the value of human capital.
lower the cost
Salary outsourcing can save 20%-30% of the cost of the enterprise, and let people specialize in organizational development.
Improve efficiency
The complicated administrative tasks such as file maintenance of personnel data, work duties, salary, insurance and taxation are handed over to experts.
Legal compliance
Don't worry about changes in laws and regulations, and adjust to the changes in the labor law and labor incident law according to the time conditions.
Information security certification
The matched HR system has passed ISO27001 information security certification and conducts third-party penetration tests from time to time.
Salary confidentiality
Avoid unnecessary risks such as settlement errors or data leakage, and establish high-confidential salary management.
Eliminate risks
There is no need to train or hire full-time salary personnel, and it also reduces the risk of personnel turnover or inapplicability.
Professional human resources outsourcing services you can trust
Personnel outsourcing and salary outsourcing are handed over to MAYO, which maximizes the value of your time.
Low cost and high efficiency
Personnel compensation outsourcing covers complex, repetitive and highly repetitive personnel tasks such as salary settlement, labor and health insurance three-in-one declaration, and personnel changes. It is handed over to MAYO professional services to help companies significantly reduce personnel costs and focus on core business development.
Regulations are automatically updated
In accordance with the changes in the labor standards and labor incident law, adjust the system mechanism and personnel operations, and pass the international ISO27001 certification and irregular third-party penetration tests to meet the data security requirements of the organization and personnel information.
Professional and efficient service
The MAYO consultant team has accumulated more than 100 years of human resources experience in various industries. The complicated personnel administrative tasks are handed over to professional human resources to provide you with the best management system and personnel salary consulting services.
Supervisor/employee self-service
Mobile multiple check-in methods, self-checking of remaining leave categories, online application/sign-off of leave, easy implementation of work management, linked monthly salary settlement, electronic payroll is environmentally friendly and accurate.
Welcome to contact us
Let MAYO help you digitalize your human resources management.