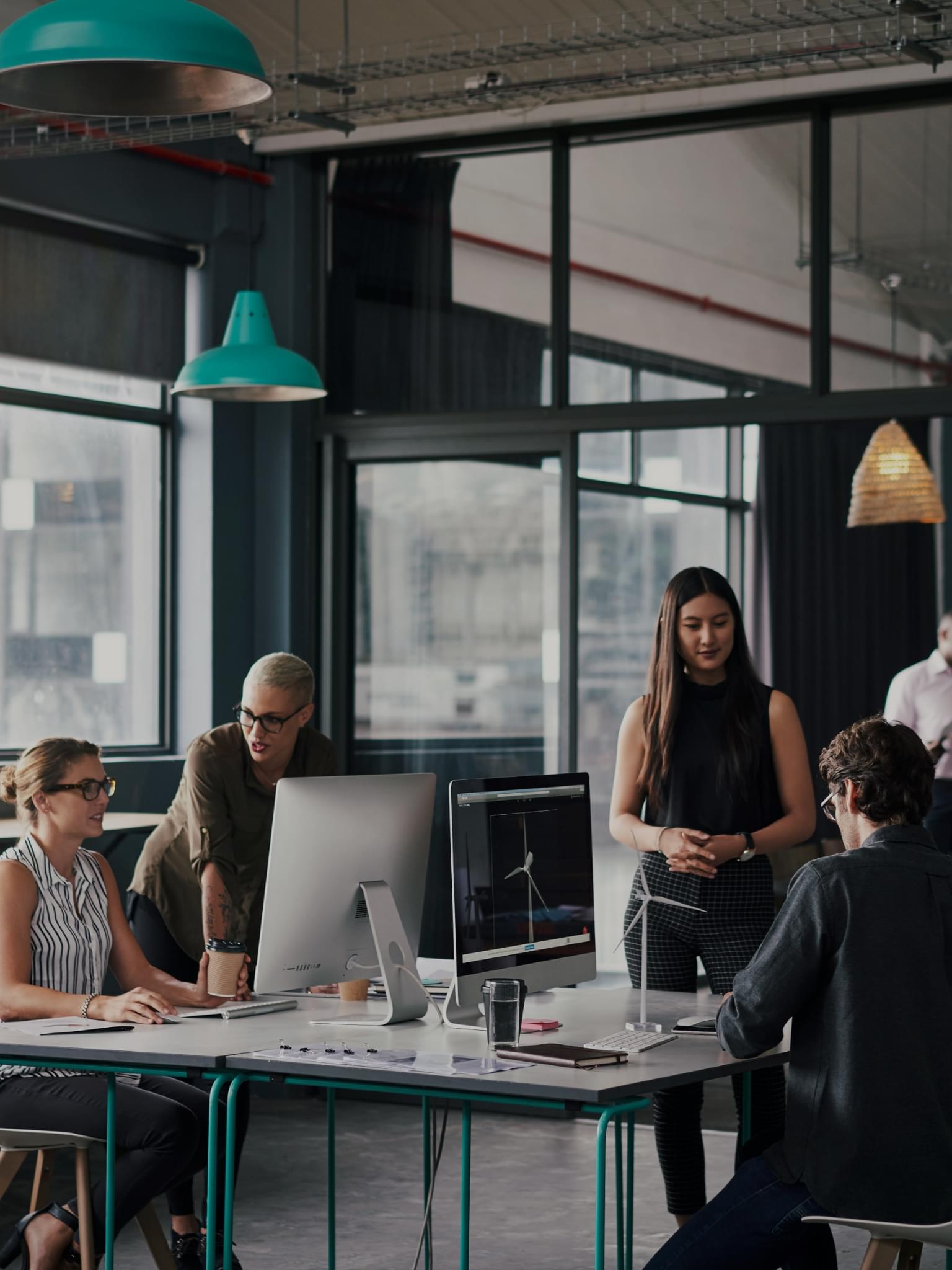 Cornerstone HRD Solution
Unleash the potential of employees through performance management and talent training
Talent is the key to business success
Cornerstone helps you realize the potential of your employees
Talent forecast
Using big data and AI to predict promotion/transfer path, job readiness, and loss impact.
Fill up the skill gap
Inventory the required functions of the position and the existing skills of colleagues, link learning courses, and make up for the gap.
Talent development
From company goals to employees' personal goals, it can be integrated with external systems and updated automatically.
Cornerstone OnDemand
helps global companies implement talent strategies
Cornerstone OnDemand was established in 1999, specializing in talent development management solutions, complete performance management, corporate learning functions, the industry's only full module independent development, good integration between modules, complete linkage of data and information, allowing users to have the most Perfect use experience. Meet the all-round needs of talent management in all walks of life, create a win-win situation for talents and organizations, and create greater value for the enterprise.
More than
7,000
companies
Learning suite
Learning
Global No.1 Learning Platform,
Building Learning Culture
Certificate management

Certifications

Course assignment

Assignment

Course management

Catalog Management

On-the-job training

On job training

Community learning

Connect
Performance suite
Performance
Create an efficient organization
and discover high-potential talents
Target setting

Goals

Performance appraisal

Reviews

Succession plan

Succession

Reward plan

Compensation

Skill matrix

Skills Matrix

Function inventory

Competencies
Career suite
Career
Improve talent development
plan and retain top talent
Team interaction

Check-Ins

Instant feedback

Feedback

Development plan

Development Plans

Employee satisfaction

Engage
Learning suite
Learning
Global No.1 Learning platform, building learning culture
AI actively recommends content
and encourages independent learning
AI recommends appropriate content on the learning homepage based on functions/interests, making each visit fascinating.
Customize the playlist, subscribe to excellent peer or supervisor courses, and achieve benchmark learning to improve learning motivation.
Diversified learning resources
to create a learning model suitable for everyone
Support online/offline teaching materials and learning records management.
Micro-learning-oriented, modularized learning using fragmented time to achieve the most efficient absorption.
Interactive learning to achieve knowledge sharing within the enterprise.
Online/offline teaching materials
Micro-learning
Interactive learning
Action learning anytime,
anywhere, shaping a learning culture
Support iOS and Android applications, responsive interface to maintain a good learning experience.
Completely record the learning process, and support offline functions, implement the concept of mobile learning, and learn without interruption.
Visual presentation of data analysis,
mastering the effectiveness of learning
Analyze the dimensions of individual learning objects/teams and even skills to understand the gaps in the organization as a basis for adjustment strategies.
Through more accurate learning data analysis, plan learning resources and bring out better work performance.
The chart fields can be customized and the application flexibility is high.
Performance suite
Performance
Create an efficient organization and discover high-potential talents
Employees are highly connected with organizational goals to
achieve truly effective performance management
Implemented from the corporate strategy to the employee goals, can show the individual's contribution to the organizational goals.
Visual target tracking, evaluation, and adjustment flexibility.
Inventory and identify talents,
let them work for you
Do exclusive functional assessments for different positions or needs, and establish an enterprise-specific functional database.
Comprehensive and objective 360-degree performance appraisal to identify employees with high/low performance.
Evaluate the abilities of employees to fill the skill gap and build a stronger talent pool.
Develop leaders and
develop succession plans
Provide analysis and forecast results through AI technology, present the most suitable successor with visual charts.
Customize the evaluation dimensions and achieve three-dimensional screening to help companies find suitable talents and leaders for each position.
Develop a reward plan
and visualize it
Optimize the reward plan and budget control process.
Link with performance results to make better reward decisions.
Automated salary adjustment process, transparent salary adjustment drives employee engagement.
Able to simulate calculation results, and is supported by visual chart tools.
Career suite
Career
Improve talent development plan and retain top talent
Personal career development plan to
improve the quality of organizational talents
Develop an internal career development path for each employee to improve satisfaction and sense of accomplishment.
Keep track of skills and job gaps at any time, and formulate accurate and effective plans.
Recommend appropriate content by linking learning modules with development plans.
Exploit internal transfer opportunities
and retain outstanding talents
Use big data analysis technology to list the professional skills/functions required by key positions and provide employees with a clear development direction within the company.
Let the internal flow of the enterprise be more flexible, suitable for talents and places, and retain potential talents.
Better motivating and guiding the team,
real-time improvement and tracking
Improve two-way real-time communication and feedback, which can effectively adjust goals and reflect them in work performance.
The supervisor has a better coaching mechanism, promotes outstanding employees, and develops potential employees.
Implement goal tracking and achieve agile management.
Continuously evolving AI skills analysis to continuously improve
the ability of internal talents to keep pace with the times
skill
Have a 53k+ skill library that can be associated with functions/learning content.
Function
Accurately understand the skill gap between employees' current roles and future interests and career development.
Learn
Associate career development with relevant learning content, and determine a clear and successful path for development.
Welcome to contact us
Let MAYO help you digitalize your human resources management.